Baltimore, MD (June 25, 2014) – Otakorp, Inc. is pleased to announce that members will explore outer space at Otakon 2014 with guest Ray Villard, News Director for the Space Telescope Science Institute (STScI). STScI operates the science program for the Hubble Space Telescope, whose discoveries are artfully communicated by Villard to media and the public. Villard's appearance ties in with the overall theme of "space" that underlines this year's programming.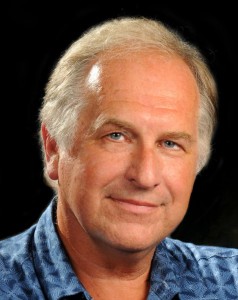 "As much as cherry blossoms, Tokyo, or Mount Fuji, outer space has been the scenic backdrop for iconic anime. All those beautiful backgrounds are rooted in the images that come from the space program. Whether it's Yamato silhouetted against the starry sky or the aspirations of the Space Brothers, the imagery can be truly inspiring," said Jim Vowles, .
Villard has specialized in communicating astronomy since 1974 and received several NASA service awards for his contribution to publicizing. He was previously associate editor for the popular magazine Astronomy. He has written a variety of freelance articles for magazines, encyclopedias and Internet blogs, and scripts for several syndicated science programs on public radio.
In 2004, Villard published an illustrated astronomy book on the discovery of extrasolar planets entitled Infinite Worlds. Villard co-wrote a video adaption of the book for the National Geographic Channel. That program, Alien Earth's, was nominated for the 2010 Prime Time Emmy Awards.
Otakon 2014 will be held August 8-10 at the Baltimore Convention Center in Baltimore, MD.